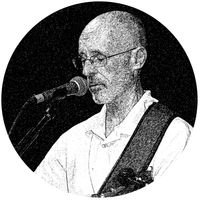 I am an independent musician. Your support helps me to continue to follow this journey creatively and bring the songs to you as I travel this rocky road. Thank you for all the encouragement and generous support. You are the BEST!
PLEASE NOTE: A Virtual Tip Jar is strictly for tips. If you wish to purchase my new CD, please go here: WONDER  & JOY
My Virtual Tip Jar has three options for tipping... your choice:
Busk.co - use your credit card, PayPal, Android Pay, or Apple Pay
PayPal - use your PayPal account OR, a credit card (even without a PayPal account)
Venmo - use your Venmo account, my ID is... paujomar47
ALL VIRTUAL TIP JAR OPTIONS ARE SAFE, EASY, AND FAST! Thank you for your support!
Thank you for your support!